The Panhandle received more rain the first week of June than the whole month of May.  After record rainfall in February, March, April and May were below average.  Temperatures also climbed well into the 90′s in May, but have not yet topped the 95 degree mark.  Download the full daily weather summary report from the Marianna FAWN Station, for more details:  2013 Jan – May Weather Summary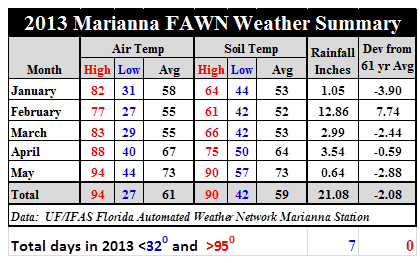 Drought is a factor yet again for yet another growing season in the Panhandle.  Hopefully June rains will help crops recover.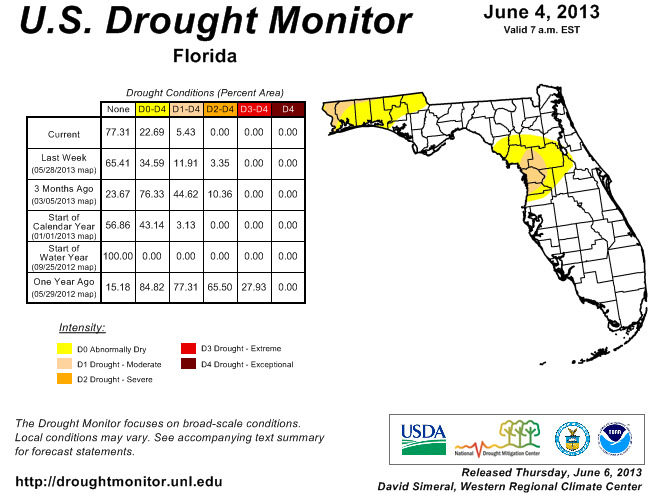 The forecast for the months ahead is still very positive through the end of August with improvement for the driest areas in the western Panhandle.  Hopefully the drought this season will be short term and continuous rains will  feed the crops.  Unfortunately, some of the dryland corn fields in the region have already suffered too much to fully recover.  There is still time for the other crops to progress.