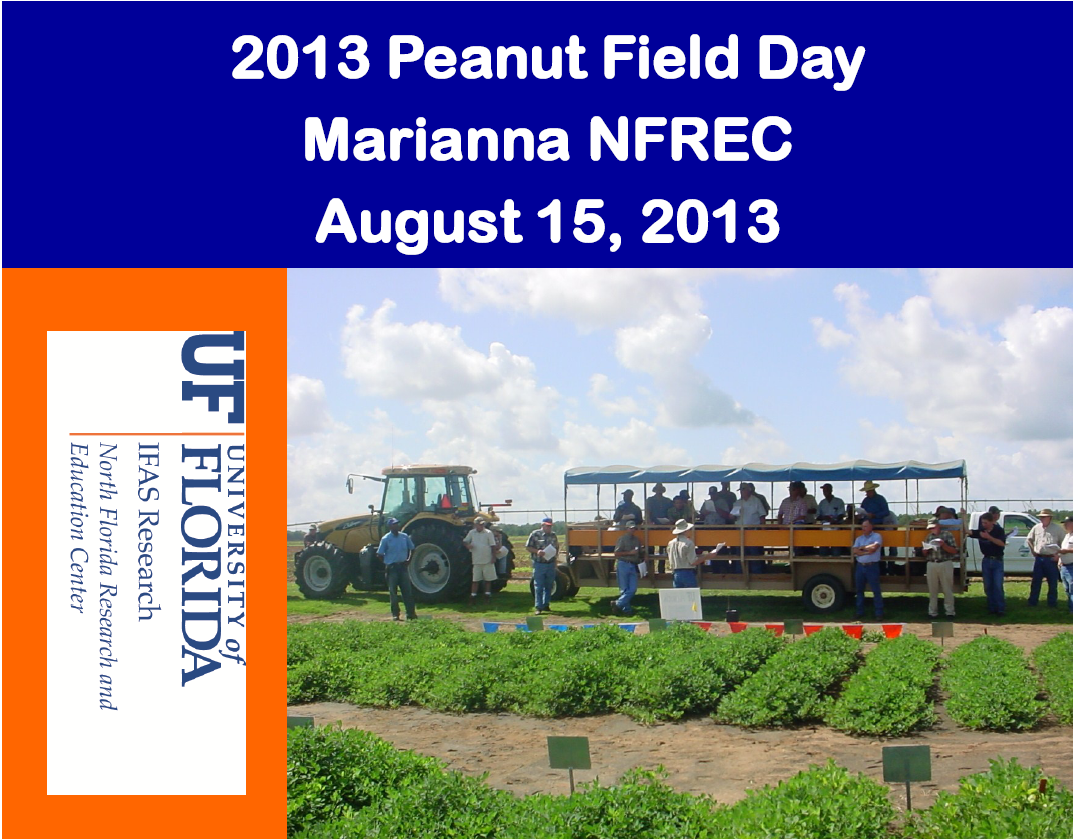 The annual Peanut Field Day will be held at the Marianna North Florida Research and Education Center on Thursday, August 15, 2013 starting with registration at 8:00 AM (CDT) and ending with a sponsored lunch.
Field tours will begin at 8:30 AM. Topics to be addressed include disease control, new varieties, crop management, and weed control. CEUs will be available at registration.
NFREC-Marianna
3925 HWY 71, Marianna, FL  32446-8091
Phone: (850) 394-9124
Directions
From I-10, take Exit #142 (State Road 71, Marianna). Go north on SR-71 for approximately 2 miles. Turn left onto US-90, heading west. Go about 3 miles, then take SR-71 where the road branches off to the right. Follow SR-71 north for about 6 miles. The Center is on the left.
Local Map