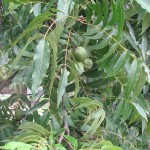 Florida Pecan Field Day
& Florida Pecan Growers' Association Annual Meeting
September 5, 2013
Jefferson County Extension Office 2729 West Washington Street
Harvest time is coming for Florida pecan growers. Demand is up, irrigation needs are down, and fungus pressure has been a serious problem over the entire Southeast.
Producers will meet in Monticello on Thursday, September 5 for the annual field day and Pecan Growers' Association meeting. If you're a pecan grower, or just considering it, the morning's topics and speakers will be a great opportunity to learn more about the pecan business.
The agenda is below. For more information, contact Jed Dillard at 850-342-0187 or dillardjed@ufl.edu. Please make a lunch reservation by noon Tuesday, September 3.
Agenda
8:30 Registration
9:00 Welcome —– Mark Brown, President Florida Pecan Growers Association and Jed Dillard, Jefferson Co. Extension Agent
9:10-9:45 "Florida Water Policy and Its Impending Effects on Pecan Production"—– Carlos Herd, Director Division of Water Supply, Suwannee River Water Management District
9:45-10:15 "Management strategies and tactics for suppression of pecan arthropod pests: chemicals, trap crops and everything in between."—– Dr. Russ Mizell, University of Florida Entomologist, Quincy
10:05-10:35 "Controlling scab and other pecan diseases"—– Dr. Tim Brenneman UGA Department of Plant Pathology
10:35-10:55 Break
10:55-11:25 "Tree Spacing, Alternate Tree Pruning and Removal, and Tree Transplanting"—– Dr. Lenny Wells, UGA Extension Pecan Specialist, Tifton
11:25- 12:00 "Direct Marketing of Pecans – What do I Need to Know? —– Elena Toro, Suwannee County Extension Agent
12:00 Sponsored Lunch
1:00 Annual Meeting of the Florida Pecan Growers' Association
1:15 Tour (Tentative)
CEU's applied for and still pending approval.