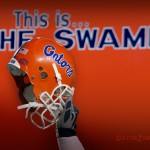 The University Athletic Association, Inc. has partnered with RAM Trucks (formerly Dodge) to offer the agriculture community as well as their family and friends, an opportunity to catch the Gator Football team in action Saturday, November 9th versus the Vanderbilt Commodores. Enjoy the Homecoming Football Game at a special rate of $ 25 per ticket, which is 50% off the regular ticket price.
To take advantage of this special offer:
Go to the ticket Gator Ticket Office website:  Farmer Special Offer for Gator Football Tickets and type FARMER in the promo code box.  Each customer will need to create a new account if they have not ordered through a Group Manager offer in the past in order to purchase. Customers will need an e-mail address to create a new account. Once you have placed your order, your tickets will be emailed to you, so you can print your tickets at home for free! No will call lines and no waiting for them to arrive in the mail!
Please feel free to forward this offer to your friends and family; the offer is only good for a limited time, so act now to secure your seats in The Swamp!  If you have any questions, contact the Gator Ticket Office at 352-375-4683 ext. 6800.
In addition to the Football Game with Vanderbilt, there are also other Homecoming Weekend  activities available, like the Homecoming Parade, a non-conference basketball game, and the Gator Growl Student Pep Rally the day before the football game, and Gator Fan Fest the morning of the game.  For more information, go to the Gator Growl & Homecoming website.

Homecoming Schedule:
Friday, November 8
Parade Noon on University Avenue
Basketball Game:  UF vs North Florida ($ 12-20)
Gator Growl Student Pep Rally ($ 27 non-student tickets)
Saturday, November 9
Fan Fest across from Stadium (3 hours before game)
Football Game:  UF vs Vanderbilt (Time still to be determined)
It's Great To Be A Farmer & A Florida Gator!