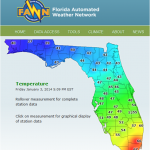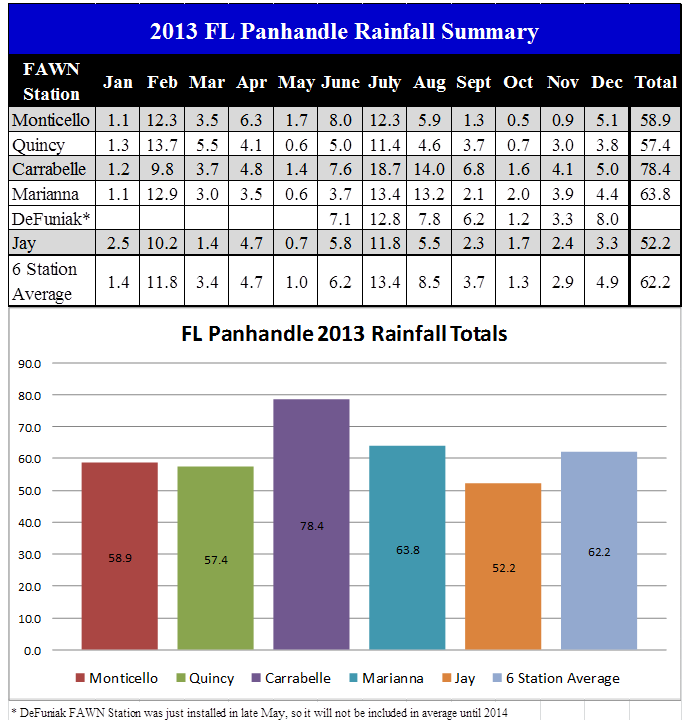 The rainfall in 2013 was certainly varied across all six Florida Automated Weather Network (FAWN) Stations located in the Panhandle.  The Carrabelle station collected over 78″ and the driest location was in Jay where a more normal 52 inches fell for the year.  The average 2013 rainfall at all 5 stations was 62″.  The 64″ that fell in Marianna was highest total since 2008, when 67″ were recorded.  Over the past 61 years, there have only been 14 years with more than 63″ of rain recorded at that location. (the University began tracking rainfall at the Marianna Station in 1952)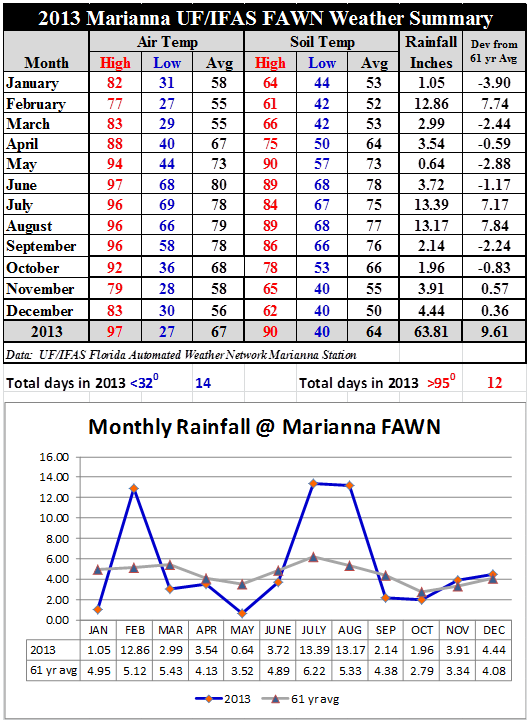 Temperatures were fairly mild with no triple digit highs recorded or low temperatures below 25 degrees.  Most farmers will remember 2013 as a very wet year, because of the three months with 13″ of rain, but the other nine months were relatively normal.  The chart below shows rainfall for the past three years compared to the historic average.  Download the 2013 Jackson Co Weather Summary to get the complete year's daily temperatures and rainfall data from the Marianna FAWN Station, along with the 61 year history of rainfall records from this location.  If you would like to get information for one of the other FAWN Stations go to:  FAWN Report Generator and select the station and information you want to import into an excel file.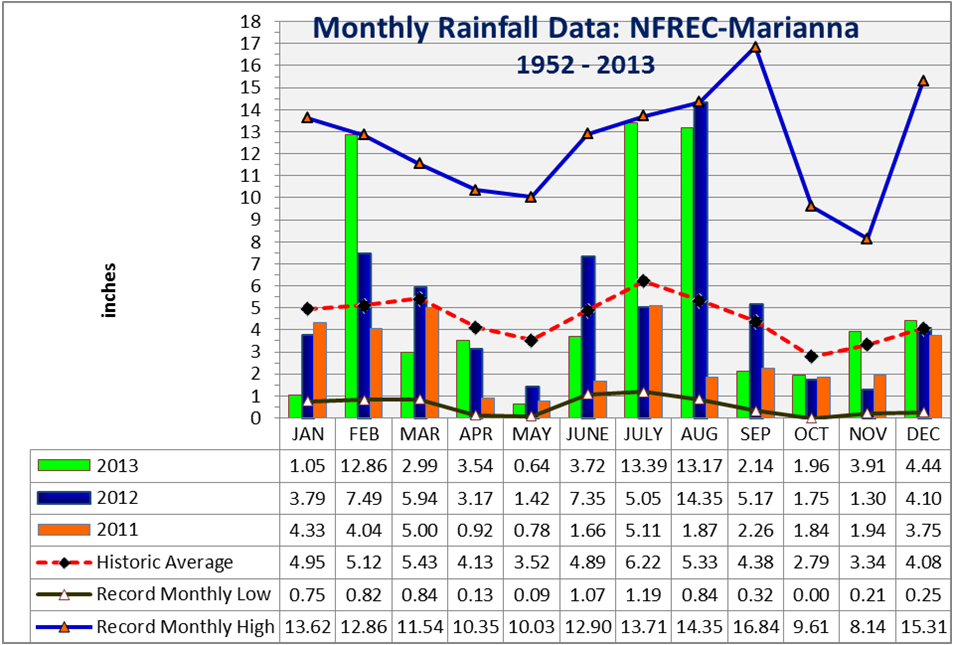 The NOAA Seasonal Outlook for the first three months of 2014 is still anticipating developing drought for much of the Panhandle.  If their forecast holds true, we may have a drier than normal spring.