Are you selling products at your farm or ranch, inviting guests to visit for outdoor entertainment or an overnight's stay, considering putting in a pumpkin patch, or an agritourism venture? This full-day workshop is for you!
Learn how to:
Evaluate where you are and where you want to be

Get the perspective of successful components of an agritourism destination

Build new enterprises

Market your agritourism activities
Join Agritourism expert, Jane Eckert, who has visited hundreds of farms and will share with you examples of farms across North America reaping the benefits of this unique tourism opportunity.
Limited space available.
Registration (including lunch) is $ 20 by February 6, 2014, and $ 25 after this date.
For more information, please contact:
Faith Clarke (850) 412-5256 or faith.clarke@famu.edu
Pam Portwood (850) 764-2853 or pportwood@embarqmail.com
Jane Eckert
Agritourism Marketing Professional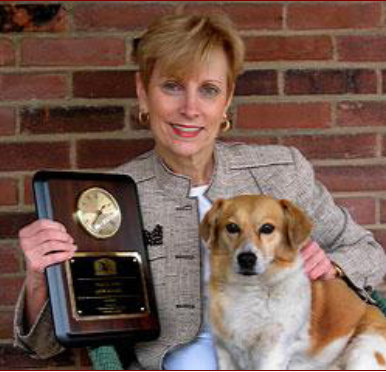 Jane Eckert is a marketing professional with a lifetime of farm experience and a passion to help farms, ranches, and tourism professionals learn more about agritourism, and how to make their business profitable.
Jane is the founder and CEO of Eckert AgriMarketing, a full-service marketing and consulting firm that offers a variety of services to both the agriculture and tourism industries, helping them harvest the rewards of agritourism. As a public speaker and trainer, Jane has provided Keynote Presentations, Workshops, and Breakout Groups in 36 U.S. states and 8 Canadian Provinces.
A sixth generation farmer's daughter, Jane grew up on the family's agritourism-focused apple orchard, earned a college degree in Business Administration, and honed her skills for 15 years in an executive career providing corporate marketing for firms such as Atlantic Richfield. She then returned to the family farm, Eckert's Country Store and Farms, as Vice President of Marketing to develop the farm into one of metropolitan St. Louis' most popular entertainment and tourist destinations, attracting 400,000 guests annually. She left the farm in 2001 to establish Eckert AgriMarketing.
Jane has been featured in U.S.A. Today, Time and This Week in Agribusiness on RFD-TV, and interviewed for hundreds of newspapers, magazines and radio shows throughout the country. In her speeches and workshops, she has helped thousands of tourism and Ag professionals to see the financial benefits of promoting the niche product of agritourism.  She was inducted into the Hall of Fame by North American Farmers' Direct Marketing Association.