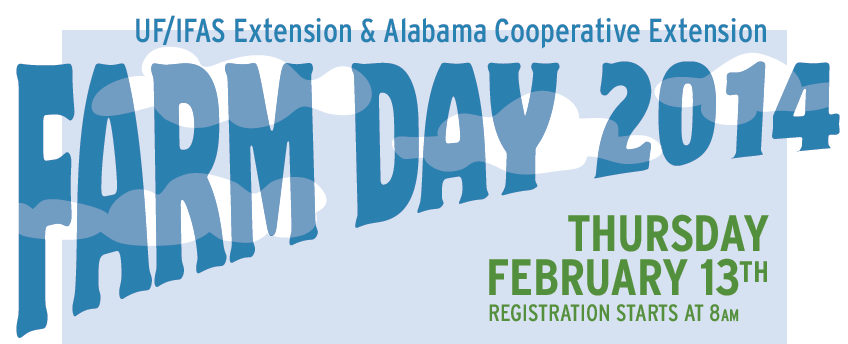 Make plans to attend the 2014 Multi State Farm Day that will be held at Grace Fellowship Church, 1412 East Nashville Avenue (Highway 31), Atmore, Alabama.
This year's line up of speakers includes the following:
Dr. Kathy Flanders– Hessian fly and other insect issues
Dr. Ed Sikora– Soybean Issues: rust and variety selections
Dr. David Wright– Cotton: Growth regulators, varieties, interaction of potassium deficiency, nematode damage, foliar diseases, and kudzu bug.
Dr. Nathan Smith– Economics: Looking into southeastern agriculture's future
Dr. Bob Kemerait– Diseases of corn, peanut, soybean, cotton, and wheat
This free event is made possible by the generous contributions of agribusinesses.  Several will have displays at the event, and all of the sponsors welcome the chance to visit with producers.  CEUs will be available.  If you have questions, please contact one of the agents listed below.