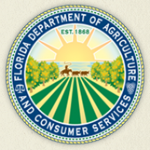 Thomas J. Holt, D.V.M., State Veterinarian/Director, Division of Animal Industry, Florida Department of Agriculture and Consumer Services
The Cattle Identification Rule(s) (Chapter 5C-31, Florida Administrative Code) has been published with an effective date of February 19, 2014.  These rules are intended to improve our ability to respond to serious disease outbreaks and to help the industry maintain out-of-state markets.  These rules will require cattle 18 months of age or older entering the state and moving within the state to be tagged with Official Identification.  Cattle moving to Approved Tagging Sites for tagging, cattle moving directly to slaughter, and cattle moving between pastures under normal ranching operations are exempted under the rule.  Approved Tagging Sites are livestock markets, stockyards and other locations that are authorized to apply Official Identification as a service to cattle owners.
These rules became effective on February 19, 2014, although the department will provide a period of continued education and outreach prior to commencing enforcement actions.  We are planning, however, to fully enforce this rule beginning April 7, 2014.  At that time, eligible cattle moving within the state must be Officially Identified or the cattle will be quarantined until Officially Identified.  Subsequent violations will result in administrative fines.
The importance and need for these rules have been discussed with our cattle industry over a number of years and we have appreciated the input we have received in formulating these rules.  More than 50 public meetings with affected industry members have been held over the last year and many producers and markets are now working to prepare themselves to fully comply with the identification requirements.
The department will continue to work with you as we implement these rules. Please check our Web site:
or contact Stephen Monroe, Program Manager, at (850) 410-0944 with any questions.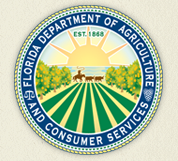 Thomas J. Holt, D.V.M.
State Veterinarian/Director
Division of Animal Industry
Florida Department of Agriculture and Consumer Services
(850) 410-0900
Thomas.Holt@FreshFromFlorida.com
www.FreshFromFlorida.com
To know what steps to take, read the following article: