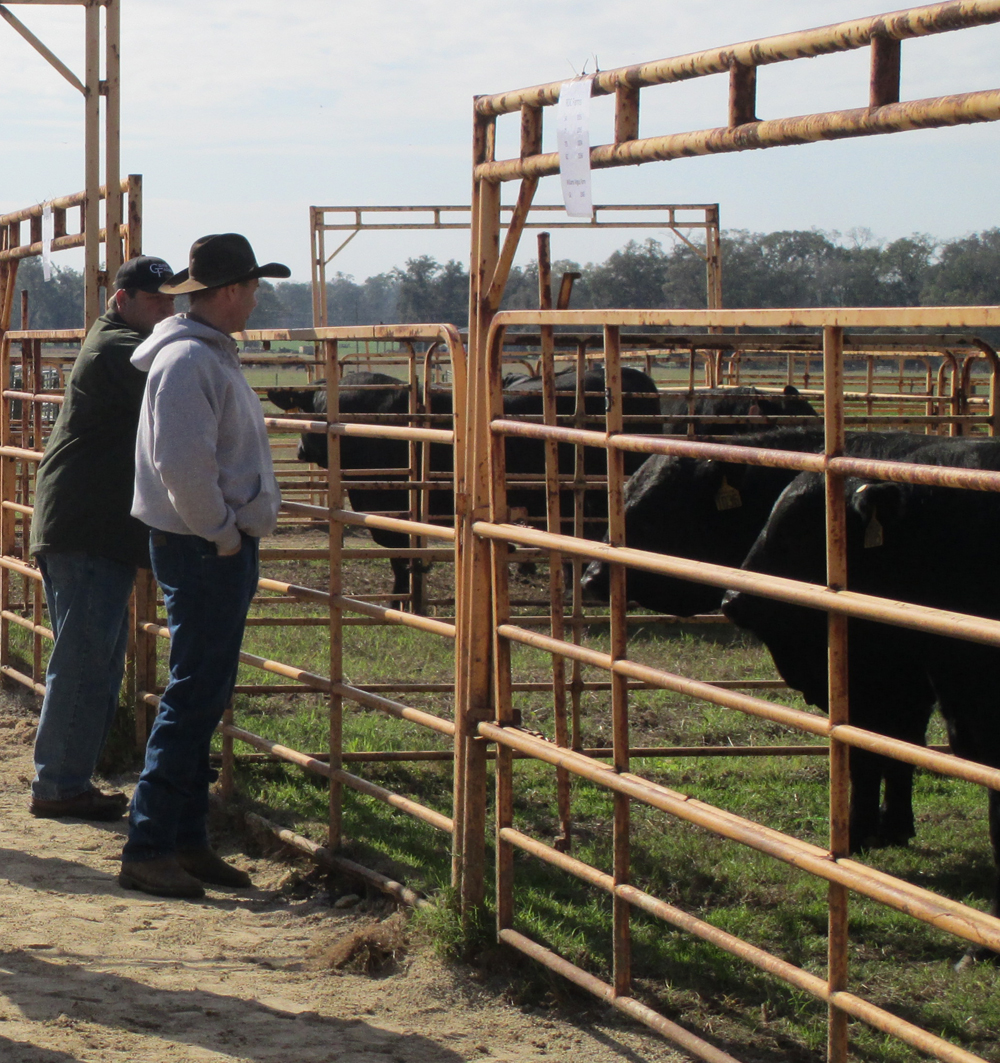 Nomination deadline for consignors wishing to consign bulls to the Florida Bull Test is June 13, 2014. The Florida Bull test is hosted at the University of Florida North Florida research and Education Center (NFREC) in Marianna, FL.
For the 15th year, the North Florida Research and Education Center (NFREC) will be hosting the Florida Bull Test. Consignors may download the Nomination form from the Florida Bull Test Website. Bulls must be born between August 15 and December 31, 2013. There will be a limit of 125 bulls for the test. Therefore, consignors should be aware that late nominations may result in a bull not being accepted to the Florida Bull Test. Additional important information can be accessed on the Florida Bull Test website.
The primary purpose of the Florida Bull Test is to serve as an educational aid for the improvement of beef cattle. The test aims to: 1) provide the commercial cow/calf producer a source of bulls that have been gain tested, that were thoroughly evaluated at the same location, and that have passed stringent health requirements; 2) provide an opportunity for seed stock producers to advertise their breeding programs through testing and marketing bulls; and 3) promote awareness and understanding of the latest animal breeding concepts and tools while showcasing superior beef cattle genetics in Florida. The test standardizes environmental conditions for evaluating postweaning performance. In doing so, it provides useful records for bull consignors to better evaluate breeding programs and creates a local source of performance-tested bulls.
For more information on the Florida Bull Test, visit the web page or call by telephone at 850-394-9124.