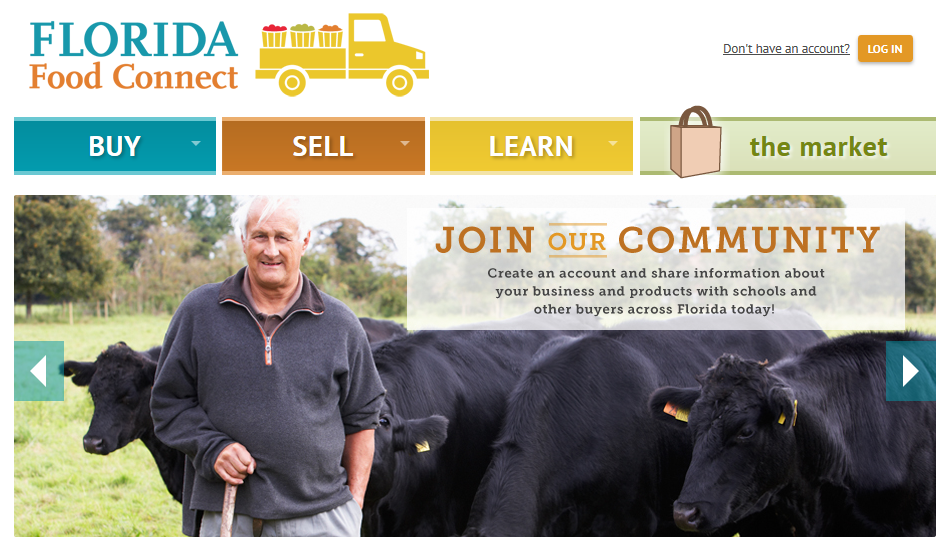 From farm gate to dinner plate, consumers are looking for more local food options. According to the latest USDA Census of Agriculture, Industry estimates valued local food sales at $ 7 billion in 2011, reflecting the growing importance of this new market. While examining how to connect consumers with local producers, University of Florida researchers found opportunities for producers to market and sell local food.
Producers in the study revealed some of the barriers they faced when selling local products. Many were unaware of Florida MarketMaker which is an online marketing tool aimed at getting local food from the farm to the fork. When shown MarketMaker, producers also identified some challenges to using the online tool.
Based on the results of this research and feedback from producers across the state, the University of Florida IFAS Extension teamed up the Florida Department of Agriculture and Consumer Services and with MarketMaker to develop a tool with more functionality to benefit producers and buyers.
The new tool, Florida Food Connect – www.floridafoodconnect.com, offers an easy-to-use format to promote buying and selling of Florida food products.
Visitors to the site can link to producers to buy or sell a local product in the marketplace, meet prospective buyers or sellers and learn more about their business, and request particular products. Producers have identified Florida Food Connect as a key resource for producers and school districts participating in Farm to School and for accessing other local food markets.
With Florida Food Connect, many opportunities exist for producers and growers — both large and small — to diversify sales opportunities and build profitable relationships in Florida's growing local market.
What Can Florida Food Connect Do?
Florida Food Connect will help you easily grow your brand with local customers, big and small. A key resource for Farm to School, and a great way to expand your business contacts in Florida!
Develop your brand
In just a few minutes, you can upload photos and add details about your business and what makes you unique.
Use the Market
Post products currently available for sale and search requests for items needed to further enhance your business. You can choose to be notified by email about what is posted in the Market.
Browse the Directory
Use our keyword search to find customers and business contacts in the directory. Search by product names, special attributes of a business or location.
Connect with Farm to School
We are fortunate to have a harvest timeline that practically mirrors the academic school year. Florida Food Connect serves as a resource for school food service and other buyers to connect with local growers and ensure they are receiving the freshest produce at the best price.
Visit http://www.floridafoodconnect.com to easily create your business profile in the directory and take advantage of a great way to share your business online and make marketing connections.