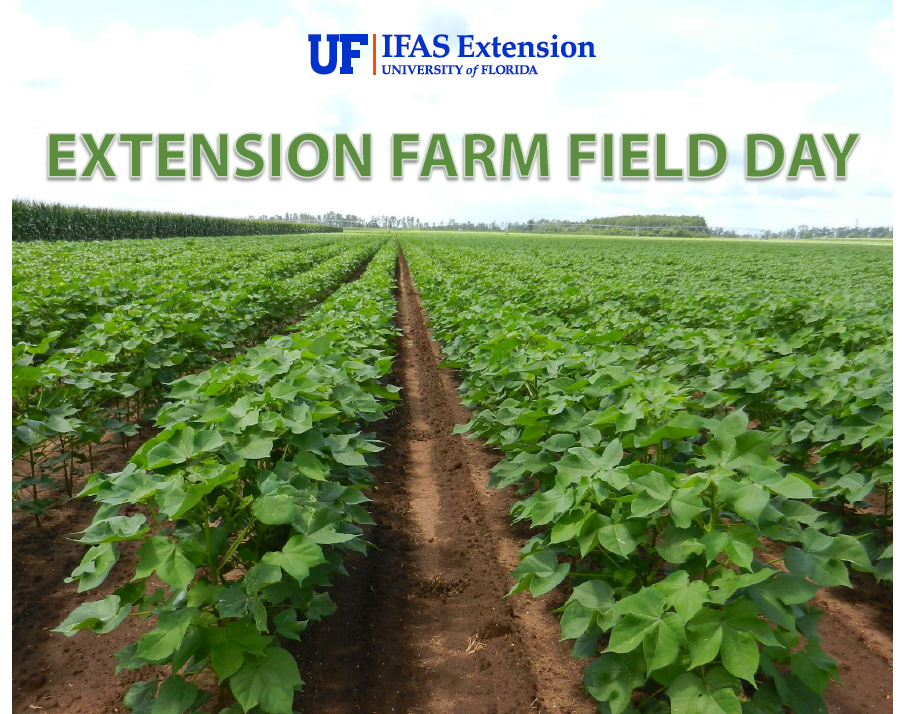 The West Florida Research and Education Center (WFREC) will be hosting the annual Extension Farm Field Day, on Friday, August 22.  Registration begins at 8:00 AM.  The farm tours will begin at 8:30 and conclude at noon, with a sponsored lunch to follow.  Following lunch there will be a one hour session for Core CEU's and CCA credits.
Field Day Topics Include:
Old and new challenges for weed management in row crops

Crop management after using biochar as a soil amendment

Brassica carinata:  a potential biofuel crop for the Florida Panhandle

In-furrow and foliar fungicides for disease control in peanuts

Cotton varieties and insect pest management

Sprayer calibration
Register online at http://wfrec.ifas.ufl.edu.  For more information, or to register by phone, call Robin Vickers 850-983-7134 or 850-393-7334, or Libbie Johnson 850-475-5230 ext. 109.