Cold weather came early to the Panhandle this year.
Frost around Thanksgiving is not that unusual, but a hard freeze came on November 19th, and set record lows for the area.  Satsuma citrus fruit that had not been harvested was damaged by this early freeze, and perennial pastures went completely dormant somewhat early this winter.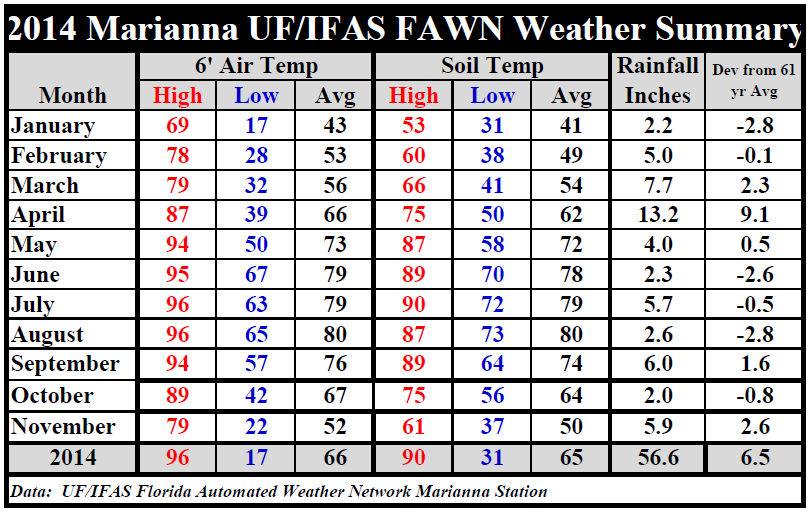 Average air temperatures dropped 15 degrees, and average soil temperatures dropped 14 degrees in November compared to October.  It seems winter has set in early this year.
The weak El Niño apparently has affected the Panhandle in November, providing wetter than normal conditions for the central and eastern Panhandle.  Even so the rainfall was not even, with the western counties receiving less than 2″ of rainfall while a large portion in red above received 5-8″ in November.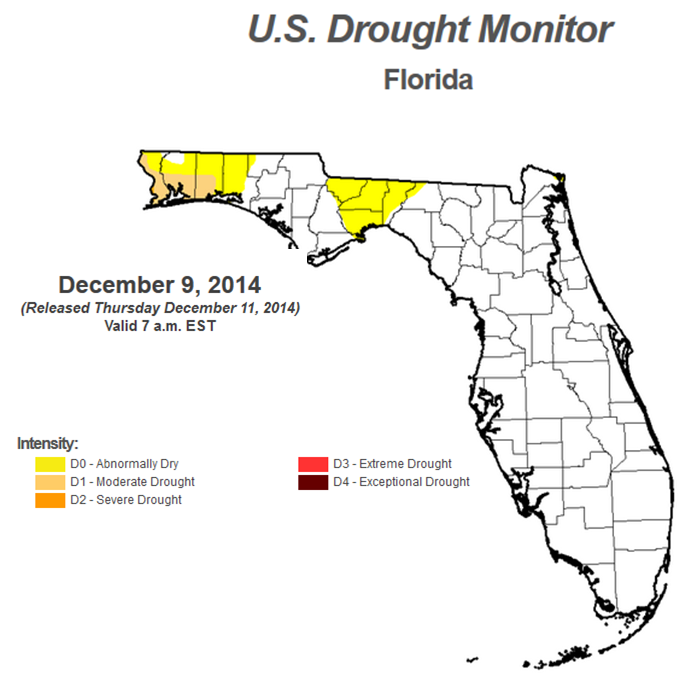 This extra rainfall did ease some of the drought conditions in the region, but the latest Drought Monitor graphic shows that large sections of the Panhandle still remain abnormally dry.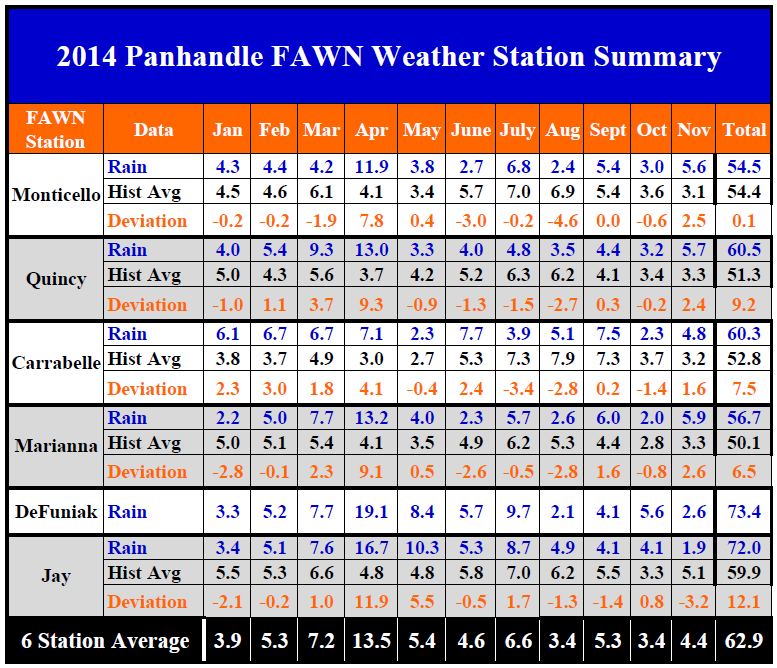 The UF/IFAS Florida Automated Weather Stations (FAWN) also showed the variation in rainfall for the month of November.  The Marianna FAWN station recorded 5.9 inches of rain in November, while Jay the dry spot with only 1.9″.  The average for all six stations was 4.4″.
For the year, however, the western stations in Jay and DeFuniak have recorded the highest totals in 2014.  All six stations have averaged almost 63″ in 2014, but there is considerable variation from 54″ to 73″.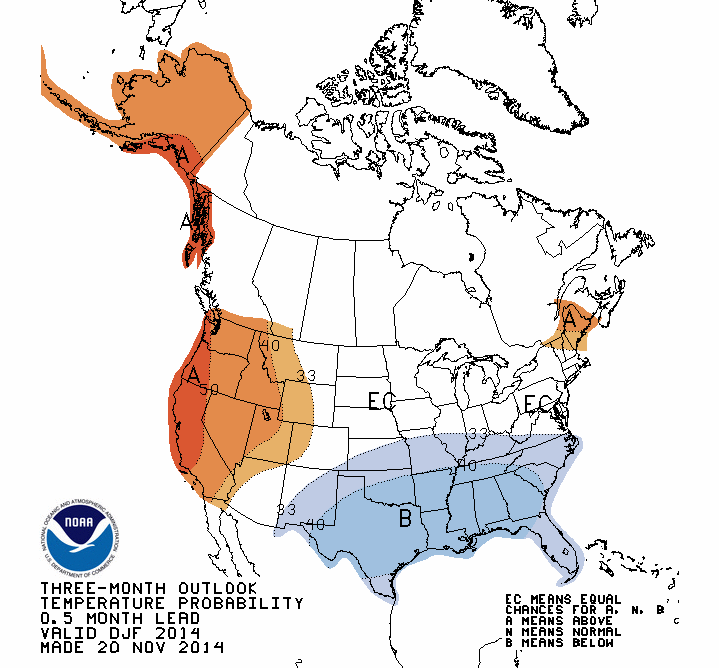 The NOAA outlook for December through February is predicting cooler than normal temperatures.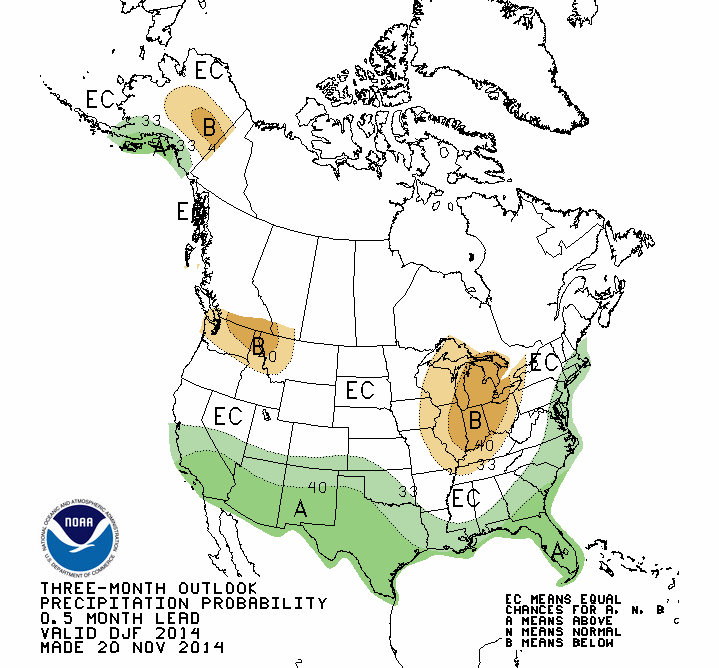 NOAA is also expecting above average rainfall over the next three months. Hopefully there will be continued drought relief for the Southeast in the coming months.