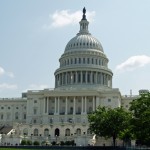 Time To Start Thinking About The Farm Bill
In late September, Secretary of Agriculture Vilsack, announced the availability of the ARC/PLC web-based decision tools.  He further announced that farm owners could begin to update their yield history and reallocate base acres through their local Farm Service Agency (FSA) office.  In addition, the timeline for landowners and producers to make decisions regarding reallocating base acreage, updating program yields, ARC or PLC program election and program signup was announced.
ARC/PLC Timeline and Important Deadlines:

September 29, 2014 – February 27, 2015: Owners have a one-time opportunity to reallocate the farm's base acres or update yields.
November 17, 2014 – March 31, 2015: Producers make election which will remain in effect for the 2014-2018 crop years, of the following:  1) PLC or ARC County on a covered commodity-by-commodity basis; or 2) ARC Individual for all covered commodities on the farm.
Mid-April 2015 – Summer 2015: Producers sign contracts to participate in ARC/PLC for 2014 and 2015 crop years.
Farm Bill Decision Tools
Two national farm bill decision aids have been developed with links posted on FSA's ARC/PLC program website.  The decision aids are a result of two groups being awarded $ 1.5 million grants to develop the web-based tools.  The National Association of Agricultural and Food Policy (NAAFP), led by the Agricultural and Food Policy Center (AFPC) at Texas A&M University and the Agricultural Policy Research Institute (FAPRI) at the University of Missouri, developed ARC/PLC decision tools, and the National Coalition for Producer Education (NCPE), led by the University of Illinois has also developed an ARC/PLC decision aid.  The NCPE group has also developed the Dairy Margin Protection Program (MPP) decision aid.  The new tools, along with background information, are now available at:
The decision tools are not yet fully functional due to lack of county data needed to run the tools on all covered commodities in all counties.  However, the tools appear to be working for major commodities and major counties.  These tools are being evaluated to see how well they work for Southern states.  These groups received access to confidential data and information from FSA as part of the grant agreement.
Landowners and producers have time to analyze their decisions based on the timelines announced.
Base Reallocation and Yield Update
The web decision tools handle base and yield decisions.  Spreadsheet base reallocation and yield update calculators are available from FSA and the National Center for Peanut Competitiveness.  A simple base reallocation spreadsheet from USDA Farm Service Agency that uses farm serial number is posted at:
To handle farms with multiple tracts, The National Center for Peanut Competitiveness Base Reallocation and Yield Update Calculator is setup to allow a farmer to enter acres and yields by tract.   Instructions and the spreadsheet can be downloaded at:
Download the Microsoft spreadsheet:
Join Extension agents and Specialists to Better Understand the Farm Bill 
UF/IFAS Extension will host a series of meetings to provide information and analysis to assist producers and landowners understand what's required and make decisions.  These meetings will be held at a location near you, and will be conducted by University of Florida agricultural economists John Van Sickle and Rod Clouser, and the USDA Farm Service Agency.  There will be plenty of time for questions, answers, and discussion.
Topics to be covered:
Decisions to be made, who makes them, and the timeline; multiple owner and producer issues
Opportunity to update Payment Yields; how it's done
Crop History; opportunity to reallocate Base acres; how reallocation works
Choosing between PLC and ARC; how each works and how they compare
Generic Base; assigning "covered commodities" to Generic Base
STAX- the new safety net for cotton
Resources and decision-aids available to help make decisions
Dates and Locations
| | | |
| --- | --- | --- |
| January 7 | January 8 | January 15 |
| Jackson County Ag Center3631 Highway 90 WestMarianna Fl 32446850-482-9620Josh Thompson: j.thompson@ufl.eduDoug Mayo: demayo@ufl.edu | Jackson County Ag Center3631 Highway 90 WestMarianna Fl 32446850-482-9620Josh Thompson: j.thompson@ufl.eduDoug Mayo: demayo@ufl.edu | Walnut Hill Community Center7850 Florida 97Walnut Hill, FL 32568850-475-5230Libbie Johnson: libbiej@ufl.edu |
| 3:00-6:00 PM | 9:00 AM-12:00 | 9:30- Noon |
| | | |
| --- | --- | --- |
| January 15 | January 16 | February 10 |
| Walton County Extension Office732 N. 9th StreetDeFuniak Springs, FL 32433850-689-5850Jennifer Bearden: bearden@ufl.edu | Jay Community Center5259 Booker LaneJay, FL 32565850-623-3868Mike Donahoe: mcd@ufl.eduJohn Atkins: srcextag@ufl.edu | NFREC Quincy155 Research Rd.Quincy, FL32351-5677850-875-7255Henry Grant: hgg@ufl.edu |
| 2:30-5:00 | 9:30-Noon | 1:30-4:00 |
If you plan to attend, please contact the Extension office of your choice and provide your name and phone number.