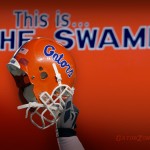 The Gator Ticket Office would like to invite you to a special celebration of Agriculture and Gardening.
The Gator Ticket Office is proud to announce a special ticket offer for the agriculture community as well as their family and friends to attend a Florida Gator SEC football game.  Farmers, ranchers, and gardeners are eligible for a special discount to attend the Gator  football team's Homecoming game on Saturday, November  7th against the Vanderbilt Commodores. Tickets are available on a first come, first served basis,  and seats are extremely limited.
Seats in the Upper South End Zone:  Special discount of ONLY $ 35
Seats in the Upper North End Zone:  Special discount of ONLY $ 20
To take advantage of this special offer go to:
Ag Ticket Offer and type GatorsAg in the promo code box
Each customer will need to set up an account to purchase tickets. Tickets will be sent out in July. Please feel free to forward this offer to your friends and  family. This priority seat ordering period will end on July 1, so act now to secure your place in The Swamp.
To inquire about Premium Seating options, and full tailgate ticket packages, contact Michelle Wagner via email :