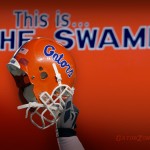 There are still seats available for the Ag and Gardening Day celebration at the Florida Gator Homecoming Football game on November 7th.  The agricultural and gardening community can access a special, discounted ticket rate of only $ 35 per seat ($ 15 off regular ticket price).  In addition to the normal Homecoming festivities, there will also be a recognition of Florida's Agricultural Industry.  The Gators are much improved this year, and are really fun to watch.  Come to the Swamp, route on the Gators to victory over Vanderbilt and join in the celebration of Florida's Agriculture.
To take advantage of this special offer go to:
Ag Ticket Offer and type GatorsAg in the promo code box
If you don't want to order your tickets online, contact:  Michelle Wagner (352) 692-6409, and she can handle this over the phone.